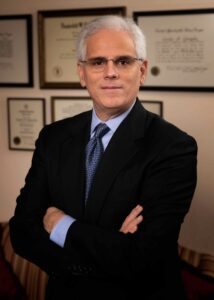 Since 1993, Mr. González has specialized in providing alternative dispute resolution services as a mediator, court monitor, and special master. He provides these services with a keen sense of integrity and professionalism and a notable record of success. Known for his ability to bring contesting parties to consensus, he is sought out by courts and counsel across the country to resolve the seemingly irresolvable. To read about Mr. González's background and experiences view his Biographical Statement by clicking here.
The best assessment about the nature of a person's work comes from the comments and observations of those for whom the work was performed or from the persons who have collaborated in the performance of the assigned task. By clicking here, you can read what others have said and written about Mr. González's work.
This link will connect to a copy of Mr. González's CV.